Our Story
We're passionate about making children's products that delight both children and parents alike.
At Milton & Goose, we firmly believe that parents deserve the best of both worlds: exquisite design and impeccable quality. Our passion lies in crafting products right here in the USA, using durable materials that ensure lasting enjoyment - from one day to the next, from sibling to sibling, and from generation to generation. We take immense pride in what we create, and we can't wait for you to experience it too.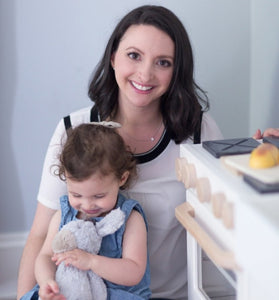 It Started with a Birthday Present...
Milton & Goose was founded in 2017 to provide children and their parents with nontoxic and heirloom-quality toys to last generations. They say "Necessity is the mother of invention," so who better to invent than a mother in search of a solution? Milton & Goose's founder, Shari Raymond, was hunting for a play kitchen for her children and couldn't find anything that met three reasonable requirements: made in the USA, high-quality wood, and a chic, modern design, so she set out to create her own.
Manufacturing Partners
We interviewed dozens of manufacturers to find the right fit before teaming up with our talented second-generation Amish toymakers in Lancaster, Pennsylvania. We then spent months sourcing the best materials, from solid woods and sturdy hinges to the safest paints and finishes we could find. And when the final prototype was ready and approved, we went through rigorous testing by an independent third-party, CPSC-approved safety lab to make sure we meet or exceed the highest federal safety standards.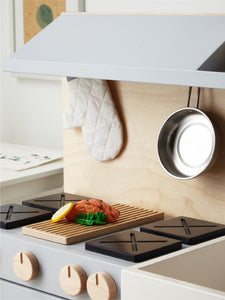 Built to Last
As our product line has grown to include furniture and play food accessories, we have stayed to true our vision to create the highest quality, safe and beautiful playthings for your children. And in 2021, we solidified our commitment to manufacturing in the US when we opened up our own workshop in Connecticut. We're so grateful for our customers and fans who have supported our brand and mission every step of the way.